About us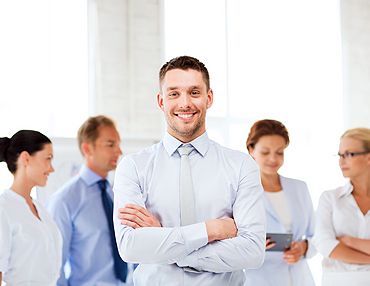 Founded in 1997, we've provided top-quality service, advice and implementations for a number of clients. Our goal is simple: your complete satisfaction. We're not happy until you're happy.
Mission and Strategy
Today companies pursuing success in highly competitive global market may not compromise on two basic things: high qualification of the staff and lean business processes.
Our mission is to provide its clients with state-of-the-art IT Solutions and top-notch project expertise for their business with optimized cost.
We pursue the goal of making the outsourcing of software development easy and reliable for our clients. The following basic principles guide our business:
What we do
Using proven best-practice middleware methodologies, and contemporary engineering approaches such as microservices architecture, containerization, continuous delivery and automation, our team specialize across the entire DevOps arena - combining decades of experience with a genuine engagement with our clients' business needs.
Whether on-premise, working remotely, or providing on-demand support services, our consultants and service engineers are part of an integrated middleware team dedicated to delivering excellence for our clients and securing our reputation as the perfect Java middleware partners.